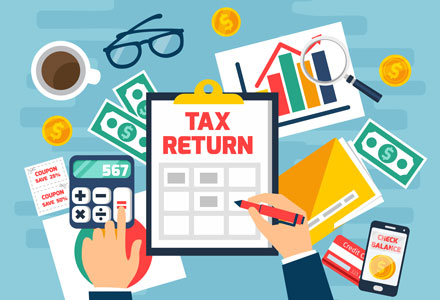 2020 Tax Organizers
Filling out our tax organizer is completely optional. Only do so if you find it useful to organize your taxes. We can accept your tax information in whatever well organized format works for you, including organizers from other accountants. If you do fill them out, keep in mind that there is a lot of detail in these organizers that will not apply to you and should be skipped.
New Clients
It would be very helpful if you could complete at least two client information pages at the beginning, and at least look through the checklist and questionnaire. Other than that, fill out as much or as little as you like. Also, please bring last year's tax return to your first meeting.
Printing or Saving
We strongly suggest printing on paper and filling in by hand, instead of trying to fill it out on a screen. Too often, all your hard work will not actually be saved, especially on Chrome. If you do choose to fill it out on a screen, be sure to save it, reopen, and check to be sure your data was actually saved.
iPhone Photos of official documents
Please avoid sending iPhone photos of official documents. The poor image quality and shadows are incompatible with my error checking workflow, and can add cost and the potential for errors. There are many iPhone scanning apps. A good one the scanner built into the Apple NOTES app, which is already installed on your phone. This app will create good multipage document PDF's if you have bright light or turn on the phone's flash. Click here to learn more
Download 2020 Tax Organizers
Click on the item for automatic download