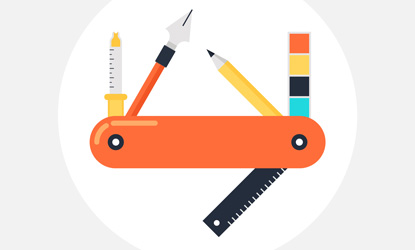 S-Corporation Year End Tasks and Bookkeeping
Please forward this page to your bookkeeper before doing the final payroll of the year.
Owner / Shareholder Payroll
Be sure that shareholder were paid "Reasonable Compensation" that will appear on the W2. A shareholder cannot take distributions from an S-Corp without first taking out a reasonable salary.
Self-Employed Health Insurance - Scroll down to see how this needs to work together with payroll.
Other chores
Double Check that the Quarterly Payroll 941's were filed, even if a single person S-Corp. If they were not, get in touch.
Reimburse Shareholders and employees for personally paid business expenses before Dec 31.
Check the shareholder distributions for the year to be sure each received they equal their ownership percentage. Clean up any loans that are really distributions.
Contact us before the end of the year if you expect to show a loss and a shareholder has made an installment loan to the company.
Clean up transactions, accounts receivable and accounts payable. Make sure there are no missing transactions.
Note end of year odometer readings on business use vehicles
WA State Only: In WA, we can set up an S-Corp with the Secretary of State as either a Corporation or an LLC (which can opt to file federally as an S-Corp.) If you were set up as a Corporation, you have to file - and pay - WA Paid Family Leave for the owners, even if the company is only you. Make sure this was completed, or ask us to do it for you.
---
Year End Journal Entries for Bookkeepers
This cleans up your books at the end of the year. Most software will do at least the first items automatically, but please check.
All
Close (Zero out) all income accounts to the Income Summary.
Close all expense accounts to the Income Summary.
The Income Summary = Net Income
S-Corporation
Close Income Summary as a credit to retained earnings (RE). Some companies will close income and expense directly to RE, skipping Income Summary.
Close shareholder distributions made throughout the year as a debit to retained earnings. Contact us ASAP if your distributions exceed retained earnings.
Partnerships
Close Income Summary by allocating each partner's share of the Income Summary (or loss) to the individual capital accounts.
Clarify whether partner "loans" are really "draws". Separate the draws into the individual partner drawing account. Document the true loans.
Close each partner / owner drawing account to the individual partner capital accounts.
Update the partner capital accounts for new contributions of cash or property to the business. Contact us ASAP if this creates a negative balance.

Partner Capital account balance = Initial contributions + later contributions + net income - distributions.
---
Self-Employed Health Insurance on the W2
Health insurance premiums paid by the company for its 2% shareholder-owners-employees ("Shareholders") and their dependents need to be reported as W2 wages. This includes insurance that the shareholder will be reimbursed for. When done correctly, these amounts are not subject to social security or medicare. These amounts can then be deducted on the personal 1040 to claim the valuable Self-Employed Heath Insurance Deduction.
This must be this on the W2's when they are given in January. W2's will need to be amended if this is forgotten.
The deduction cannot exceed the amount of W2 wages paid. If this exceeds wages, you will have a negative W2.
The shareholder cannot take this insurance deduction if they or their spouse is eligible for employer-subsidized health insurance, whether or not they choose to take it.
If the rank and file employees are excluded from the health plan, the wages will become subject to social security and medicare withholding.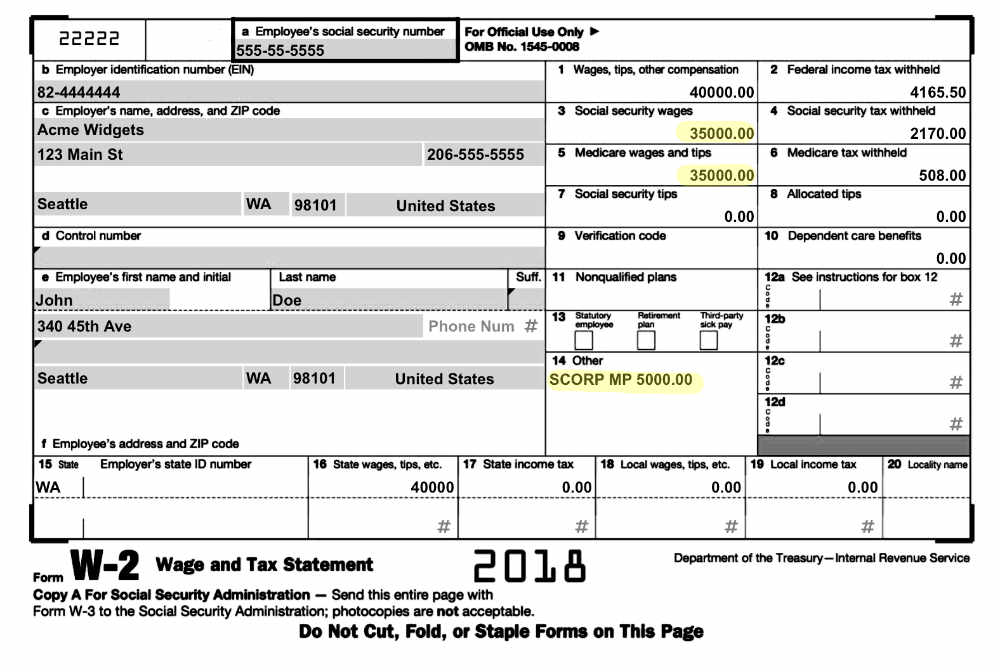 Bookkeepers: Note the reduction in Social Security and Medicare wages to match the $5000 Health Insurance expenditure on behalf of the shareholder. There is also a notation in box 14. See the links below to see how to set this up in Quickbooks.
Reimbursing the Shareholder if they personally paid for the insurance
If the shareholder buys a policy in their own name and personally makes the payments, the S-Corp must reimburse, then include these amounts as W2 wages not subject to Social Security or Medicare. This is then deducted on the personal return as described above. Docs describing the arrangement and receipts for amounts reimbursed should be kept in the corporate files. Reimbursements must be made before the end of the year.
Shareholder has Medicare
Premiums for all parts of Medicare qualify as Health insurance that the S-Corp can reimburse. These reimbursements must be reported to the Shareholder as wages on Form W-2 as described above. The employee will then take the self-employed health insurance deduction on their personal taxes. Reimbursements must be made before the end of the year.
ACA Marketplace (Obamacare) premiums paid by the Shareholder
Shareholders may also be reimbursed for premiums for policies purchased on the ACA marketplace. The amount that can be deducted has a complicated circular relationship with advance subsidies given to reduce the monthly cost of premiums. We strongly suggest that shareholders regularly check and adjust the marketplace monthly insurance subsidy and carefully craft the final end of year reimbursement. This is especially important if your S-Corp income fluctuates. Reimbursements must be made before the end of the year.
Links / References
Closing Entries
Cliff Notes on bookkeeping closing entries
Bookkeeping Closing Entries
Medical Insurance on the W2
Quickbooks: How to set up S-corporation medical payroll items
Quickbooks: Apply S Corp Medical at year end for corporate officers
This article is a simplification of the rules. Please refer to IRS Notice 2008-1 or call us for full details.
---